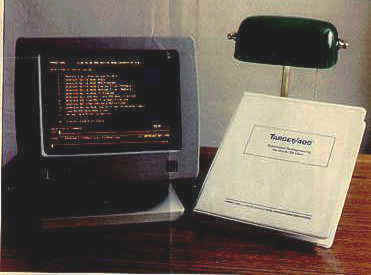 LONG BEACH, CA--Midrange users who need to convert existing S

ystem

/36 application code to native mode on the AS/400 can benefit from the newest release of TARGET/400 from EPI. TARGET/400 makes is possible to port any ongoing System/36 development to native mode quickly and accurately, while keeping conversion cost to a minimum.

Version 3 Release 2 features several new features and product enhancements. A new Smart Convert function executes automatic S/36 OCL-to-AS/400 CL native mode conversion. The new version converts RPG II programs which contain KEYBORD file definitions to RPG/400 programs which utilize external screen subfile processing techniques. The new version also converts BPS RPG II 1/2 applications to native mode on the AS/400. The existing TARGET/400 performance optimization capability has been enhanced by including consecutive //IF statement blocking for identical conditional expressions in the converted CL/400 code. This ensures that the amount of generated source code is kept to a minimum when converting S/36 procedures to native CL/400.

With TARGET/400, applications may be converted directly from the S/36 or alternatively from the S/36 environment on the AS/400. If converting straight from the S/36, users simply save the libraries and files they wish to convert using the SAVELIBR and SAVE commands and the saved media is used as input to the conversion aid. All program types are converted, including single requester terminal programs (SRTs), multiple requester terminal programs (MRTs) and auto report programs. RPG II left-hand indicator references are automatically restructured to optimize the performance of the converted RPG/400 code. In addition, operation control language (OCL) procedures are converted to CL/400 programs.

TARGET/400 converts S/36 Screen Format Generator (SFGR) screen specifications to data description specifications (DDS). The screen field names and attributes may be optionally determined from the RPG program specifications. If users do not have application file layouts in the form of S/36 F and I specifications, detailed compound file descriptions may be extracted from a designated application library. The extracted F and I specification file layout is then used to create an AS/400 database file and associated DDS.

For more information go to www.epi-software.com.